Do you know how to program? Do you do graphics? Are you a musician or sound artist? Do you think you can come up with your own computer game? Put a team together and try to create a game in 45 hours. All topics to be revealed on the spot.
Bratislava Game Jam is a competition open for all programmers, screen writers, graphic designers, philosophers and illustrators who are asked to come up with a working prototype of a video game within 45 hours. Here, individuals as well as interdisciplinary teams can test and prove their gaming design abilities. This year's game jam is part of a Data: Democracy at Geothe Institute project in Bratislava. Topic for this year's game jam will only be revealed at the beginning of the event. Participants will be judged and awarded in three categories: overall winner, best aesthetic experience and participants choice/pick.
This year's Game Jam will take place in Binarium, Bratislava between 16.-18.th November 2017.
Bratislava Game Jam 2017 is third of its kind. Have a look at our previous years game jams winners:
Basic Info
Participants have unlimited access to the building throughout the duration of the event. If you wish to spend the night here as well, this is possible, however participants are advised to bring their own sleeping bag/ mat.
There is no shower available at the location.
For more comfort and convenience participants can book accommodation at nearby student halls or in hotel Sorea Regia.
In addition to the working space, chillout zone and coffee shop will also be available.
Each participant will get their own working space with seat, electric sockets and wifi access to internet.
Two hot meals from Estévečka and snacks included in registration fee.
Free parking available in the area
Prizes
Winning team
Best aesthetic experience
Attendeee choice
Rules
Maximum number of people in one team that can enter the competition is 4 (teams to be formed before the competition commences)
Minimum age: 18+ • Topics will be announced on the spot before the game jam • Each team has 45 hours to come up with a game
In order to enter the competition each team
member must register on the spot
Submitted games can be created on any platform and for any operating system
To be accepted for entry, games must be submitted at least as fully functional prototypes
Games created during the challenge are and will remain intellectual property of the creators/authors. Mladý pes reserves the right to use the games for marketing and promotional purposes.
Program
All competing teams will be busy/ start creating games on
Thursday 16th of November 2017 at 5:30pm
and will have time to come up with their games until
3:00pm on Saturday 18th of November 2017
. After the deadline all teams will present their created games in front of the board of judges and general public, followed by announcement of official results and well-deserved afterparty.
Thursday, 16. 11. 2017

16.30 - 17:30
registration
17:30
opening ceremony, official topic announcement
18:00
competition commences

Friday, 17. 11. 2017

00:00 - 24:00
game creation part

participants can consult their legal queries regarding digital projects with legal firm AK Motuzova

participants have the opportunity to have Grand Beats assist them in
creating sound and music for their games

Saturday, 18. 11. 2017

15:00
end of competition
16:00 - 17:30
presentations of created games
17:30 - 20:00
testing the games in real life (participants and public can play the
created games)
20:00 - 20:30
Award ceremony, The End
20:30
afterparty
Jury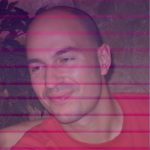 Kristian Lukić
Kristian is a co-founder of NAPON, where he among other things curated exhibition "Play Cultures". The exhibition looked at the game as a phenomenon; art and politics. He is part of the Eastwood group that creates games and modes and is interested in intersection between art, society and economy. He is currently working with/on? VECTARY a 3D online modelling tool.
Maroš Brojo
Maros is an Art Director of Festival Anča and a Program Ditrector of Game Days aimed at indie games. Maros is also a curator at Slovak Museum of Design, where his focus is on digital games, multimedia history archivation and conservation.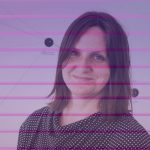 Mária Rišková
Mária is a curator and coordinator; current Director of Slovak Centre for Design. In the past, she taught history of new media at VŠVU. She loves sci-fi and games. She also contributed to development of Skill Drill; school of game development.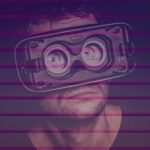 Michal Kabát
Michal is a Head of Department of New Media on Faculty of Mass Media Communication at UCM in Trnava, where he currently holds a role of a Senior Lecturer and teaches subjects related to digital games. He is a co-organiser of a university game festival Unicon and also attends game jams.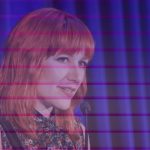 Brie Code
Brie is a Canadian born programmer who attends and speaks on game and tech events all around the world. While at Ubisoft , she was the lead programmer behind the game Child of Light and three games from the Assassin's Creed series. Brie currently keeps herself busy with AI., her firm Tru Luv Media and by actively working on growing gaming communities.
Venue
Binarium, the Digital Sanctuary
Staré Grunty 18
84101 Bratislava
Slovakia
48°09'27.6"N 17°04'00.7"E